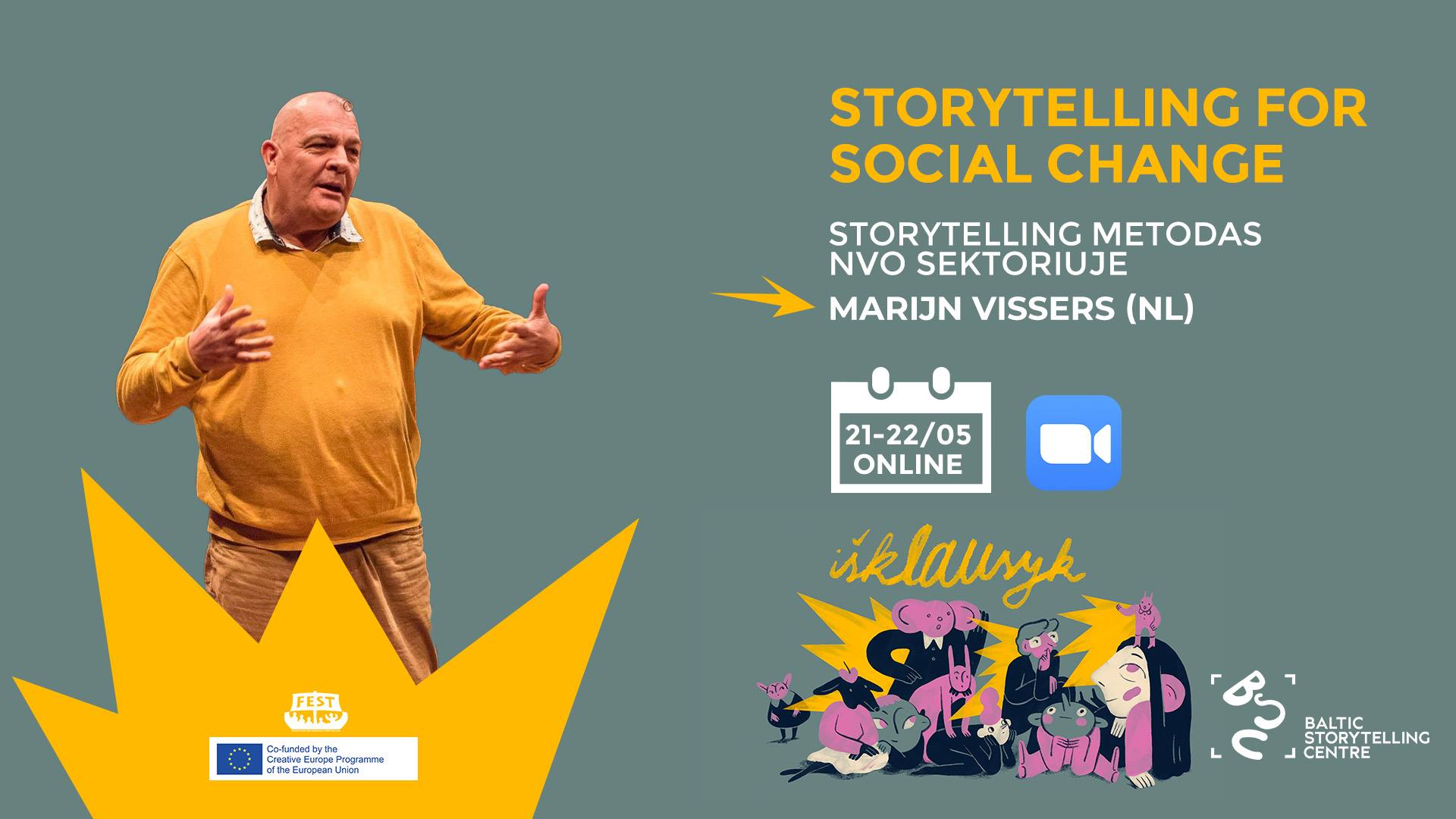 Datum:
21 mei t/m 22 mei
Tijd:
10:00 tot 14:00
Locatie:
Online workshop on zoom
Adres:
Zoom, Zoom
Soort:
Besloten workshop voor volwassenen
Online workshop on Zoom about how to use storytelling for making a change in society.
May 21st-22nd , 10:00 – 14:00 CET each day. Price: 30€
The workshop is mainly designed for those who are working in the NGO field but can be very useful for everyone interested in making a change. The host of the workshop is Marijn Vissers, the founder of ImproBattle organisation, accompanied by Bram Martens (thursday) and Esmeralda Detmers (friday) which has been working with vulnerable groups of the society in schools, migrant centers, war zones, and prisons for more than 10 years already while using tools of improvisation and storytelling to reach the change.
The workshop will take place online on May 21-22, 10:00 – 14:00 each day. If you're interested in joining the workshop, please drop a line at balticstorytellingcentre@gmail.com and we will send you further information about how to join the workshop!