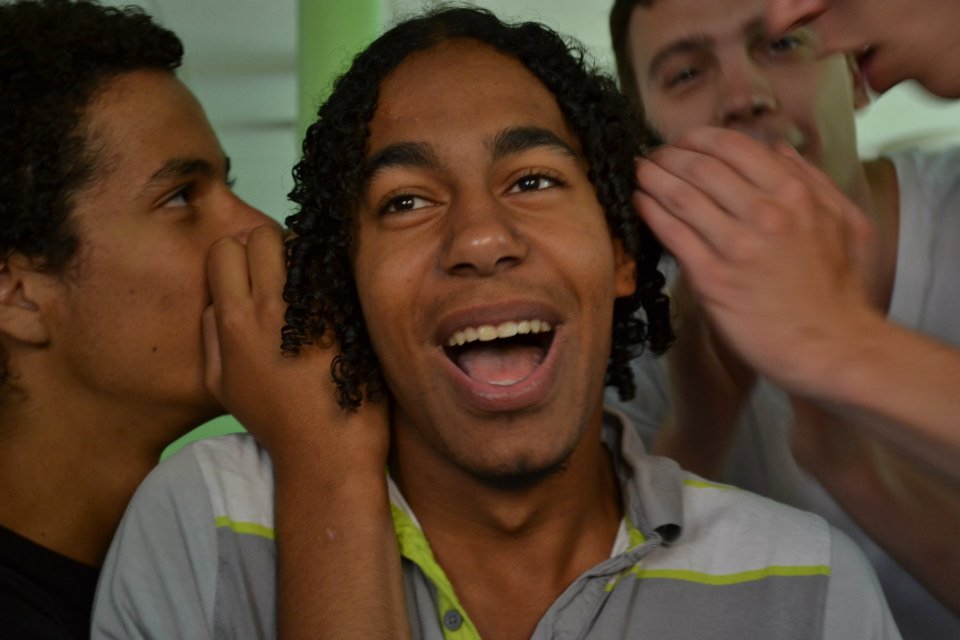 Datum:
14 augustus
Tijd:
15:00 tot 17:00
Locatie:
Startblok Elzenhagen (de Noordpool)
Adres:
J.H. Hisgenpad 572, Amsterdam
Soort:
Openbare workshop voor jongeren
TaalTheater – taal is meer dan alleen woorden
Spelen met taal. Je eigen taal, straattaal, RAP of keurig ABN-Nederlands. Of je nu bijna geen Nederlands spreekt, dyslectisch bent of een taalwonder iedereen kan spelen met taal. Niet saai in de schoolbanken maar met spel, vanuit je favoriete muziekteksten en je eigen verhaal.
Bij TaalTheater ben je bezig met taal. Je leert daarbij nieuwe woorden te gebruiken en je te redden in spannende of lastige situaties. De trainers leren je hoe je meer zelfvertrouwen kunt krijgen én hoe je creatief kunt denken.
Ervaring is niet nodig!
Je hoeft geen theaterervaring te hebben om met ImproBattle mee te kunnen doen. Meld je gewoon aan.
Cursusinformatie
Leeftijd: 16-27 jaar
Wanneer:
Tijd: 15:00 tot 17:00
Waar: Startblok Elzenhage, De Noordpool. (J.H. Hisgenpad 572, Amsterdam)
Kosten: Gratis
Meer informatie?
ImproBattle biedt workshops en cursussen improvisatietheater met een sociaal tintje voor jongeren. Wil je meer informatie over wat je bij ImproBattle doet? Check dan de website www.improbattle.nl/amsterdam of neem contact op met de trainer Esmeralda Detmers (esmeralda@improbattle.nl / 0615491360)